Seattle, One of My Favorite Cities
Seattle, one of my favorite cities. I love this vibrant city by the sea.
I have been coming up here for years, and I must say, I am always welcomed by beautiful weather and happy to continue my lucky streak.
Sunny, not too hot, we embraced this beautiful city and enjoyed it. First thing we did is take a long walk alongside the wharf. This is all new since the last time I visited. The freeway overpass removed to lead way to a wonderful walking area, filled with shops and restaurants.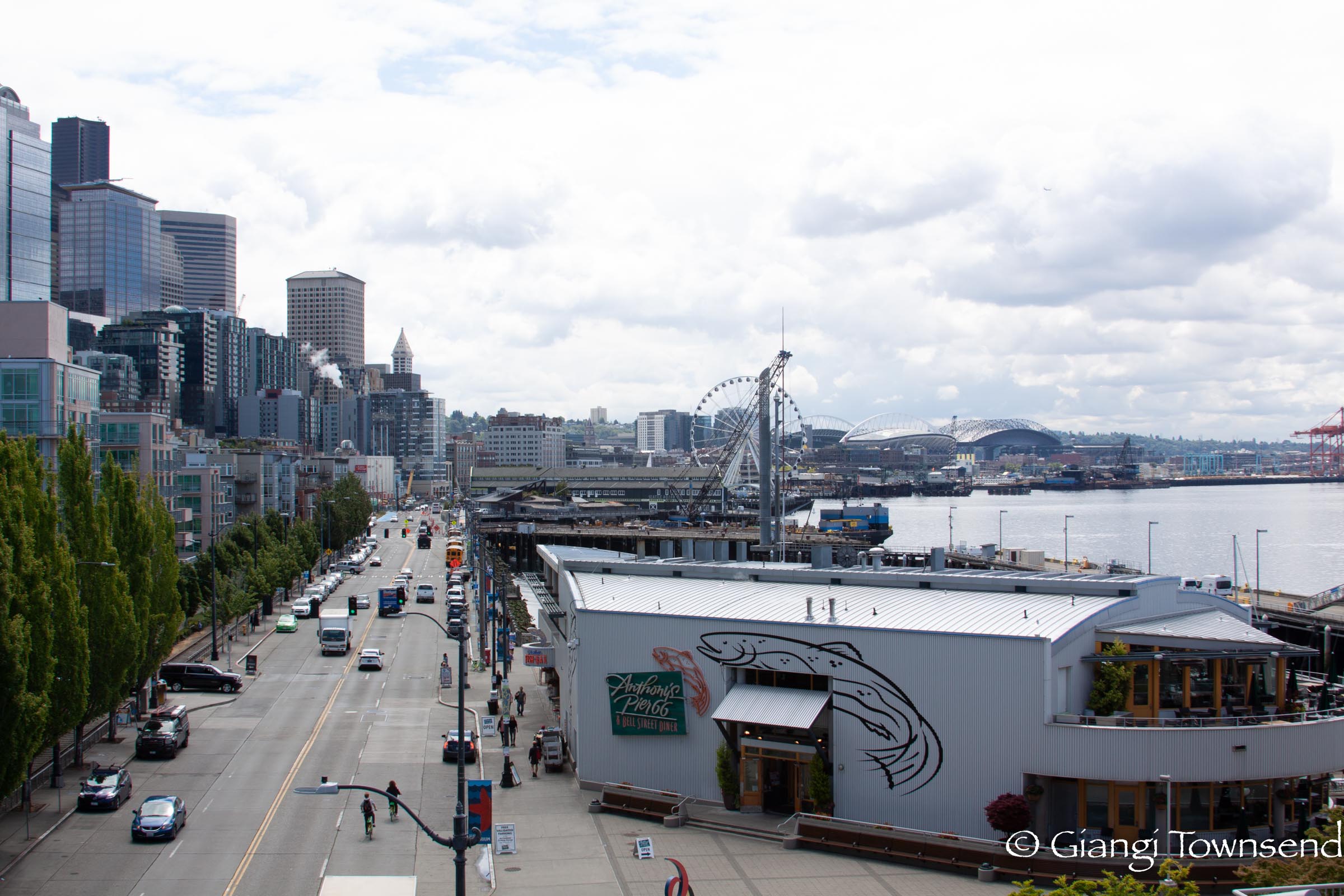 Going to Pike's Public Market has always been my favorite. Filled with stalls. It is almost impossible to walk away without buying something. Artists of all sorts: weavers, painter, silversmiths, wood makers. And of course all sorts of beautiful flowers, flowers bouquets, fish, food…. The fun part is to see the fish been passed from my fish monger to another.
Playing with my camera setting and truly enjoyed this black and white, what do you think?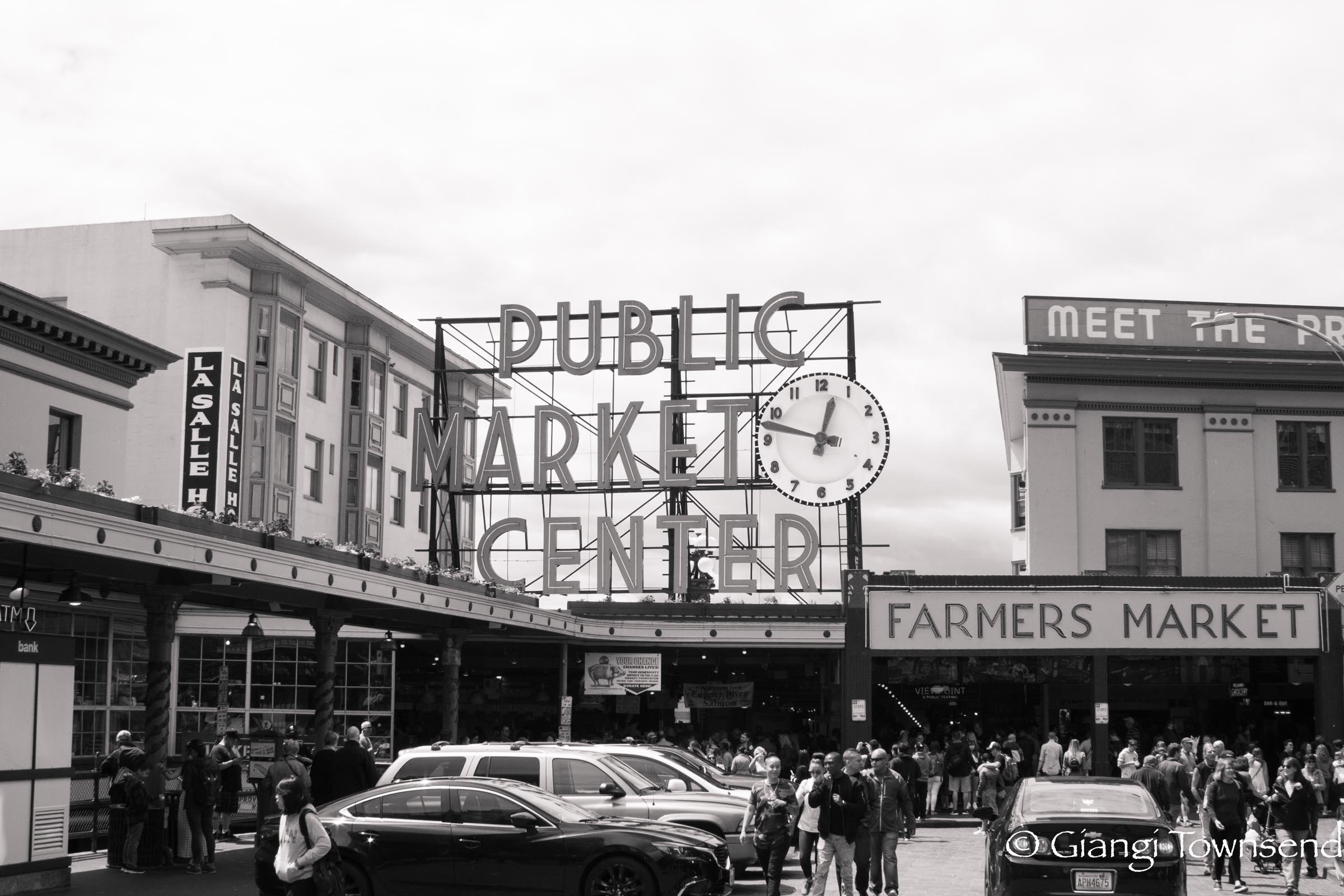 The color of those peonies and sunflower are amazing.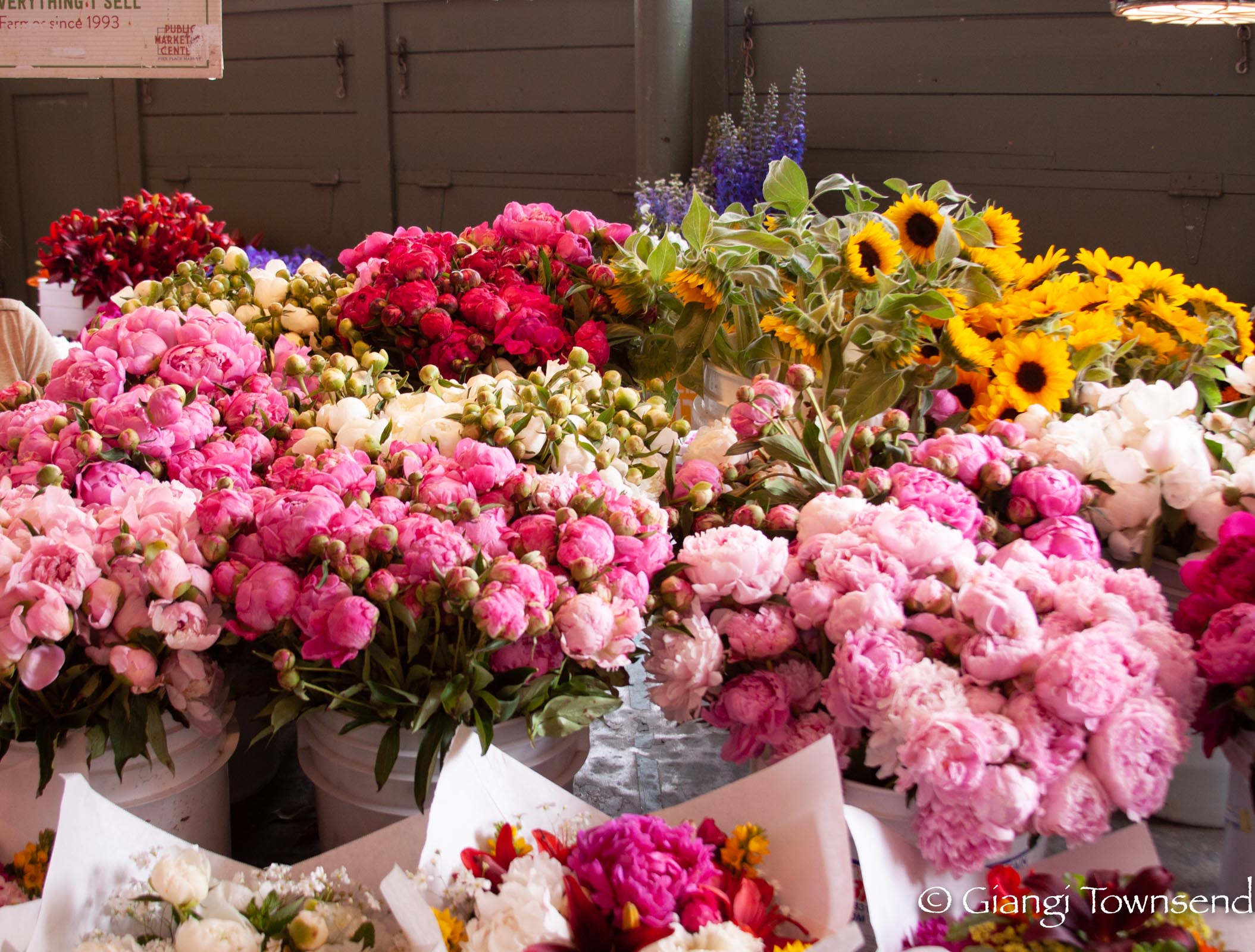 Did someone mentioned fish?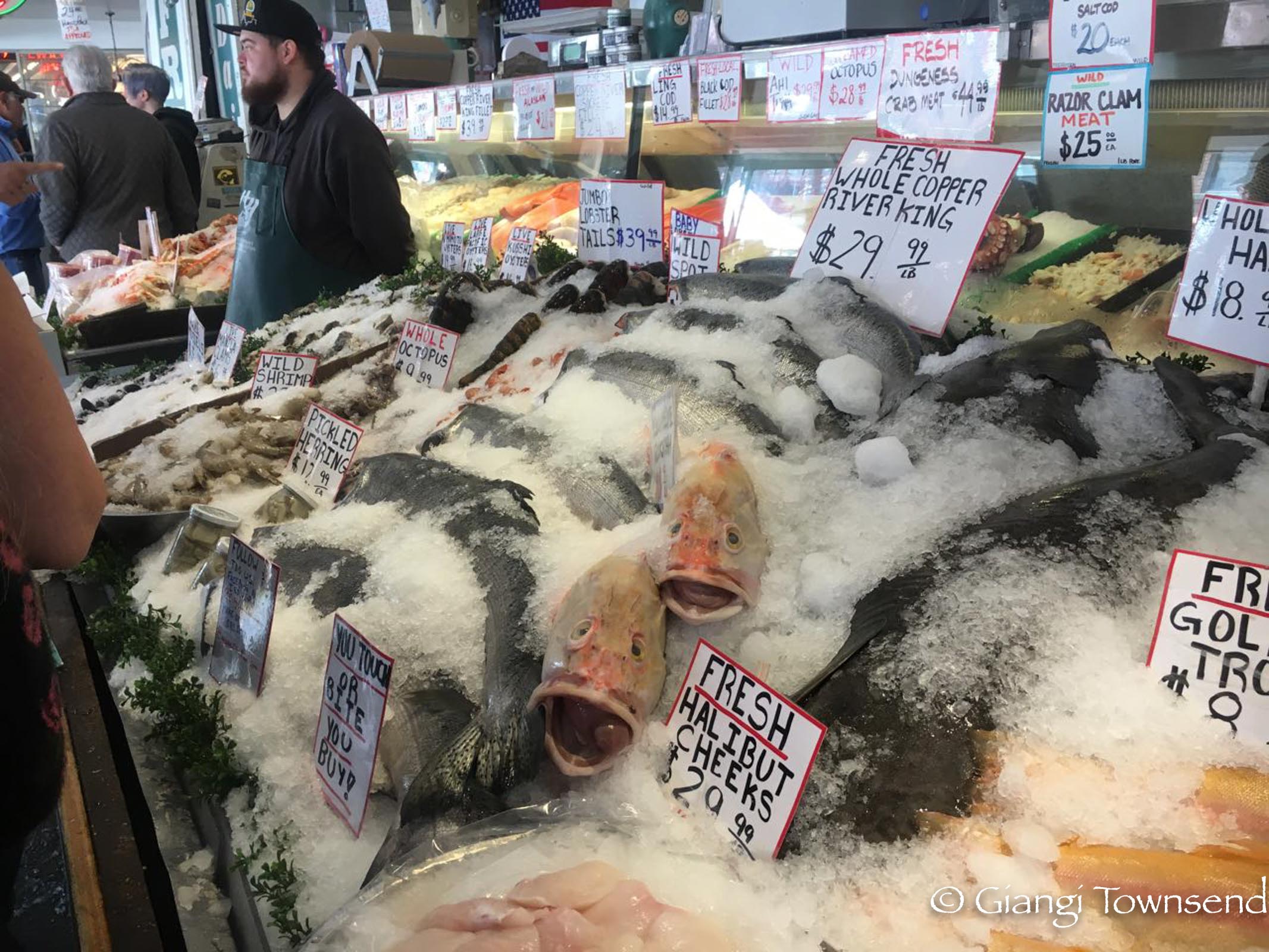 But what is close to my heart is the original "Sur La Table" store. Love this store. I first shopped at Sur La Table when is was only one store and privately owned. That tells you how long ago. Here with all the great cooking gadgets, pots and pans something inside of me created this huge desire to cook. Where I purchased my first 'Le Creuset".  I used to call this store to purchase more Le Creuset.  The beginning of a great love affair with cooking, and where the idea of Giangi's Kitchen started.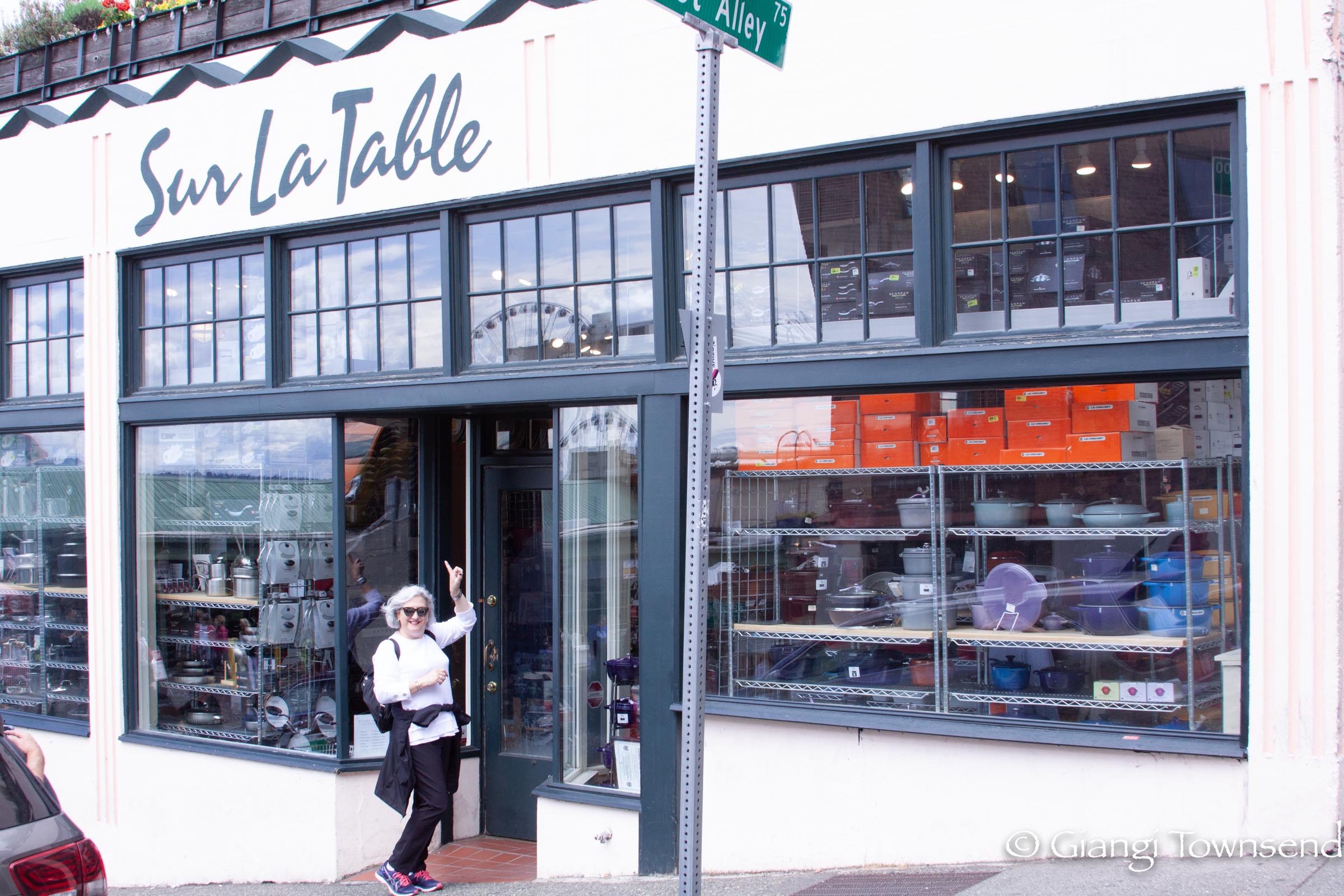 My passion is not shared by my son, but then I cannot blame him. He finally can catch up chatting with his friends.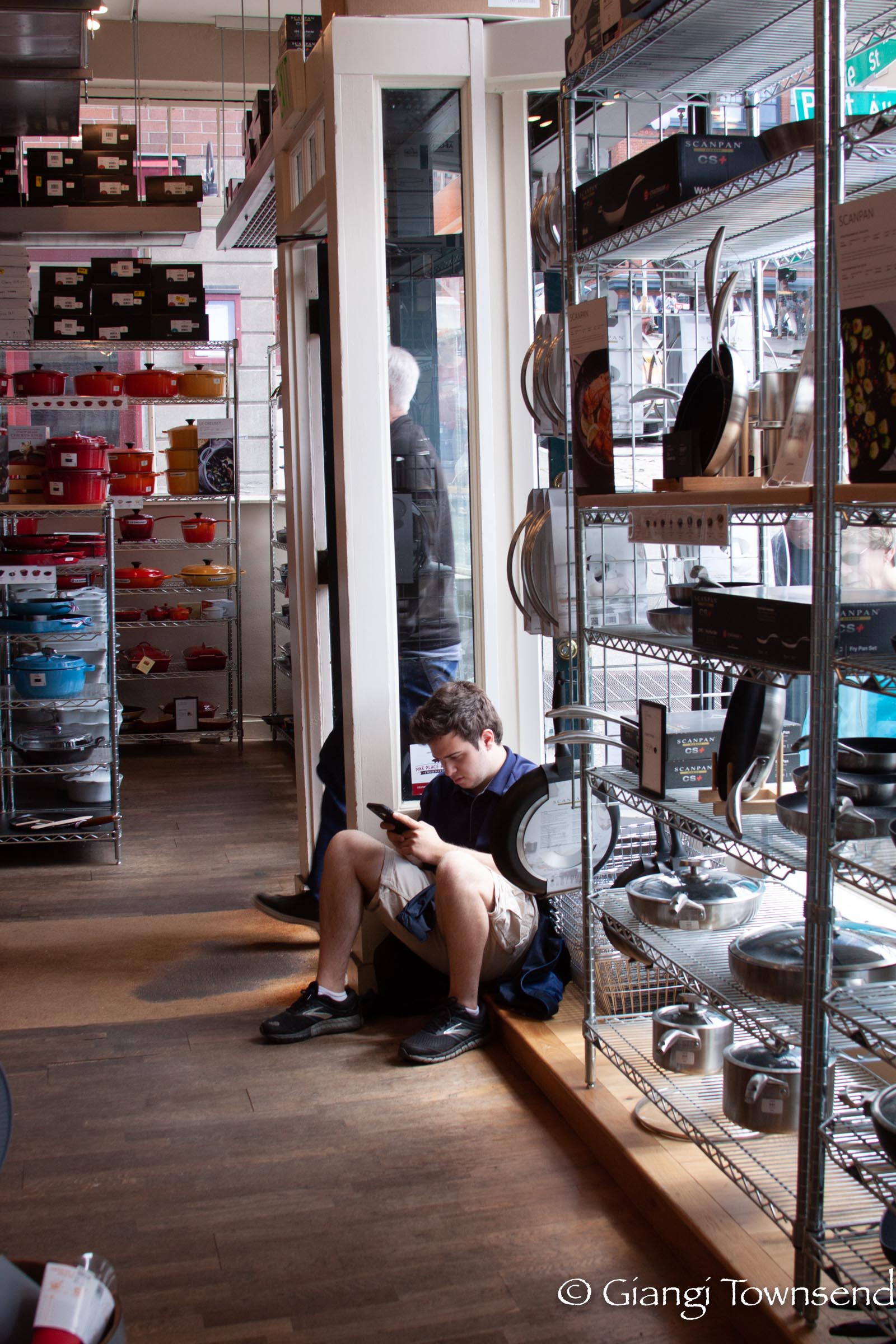 A quick stop to the original "Starbuck" where Alex got his hot cocoa and a small souvenir. Favorite city, favorite cocoa, therefore he is happy.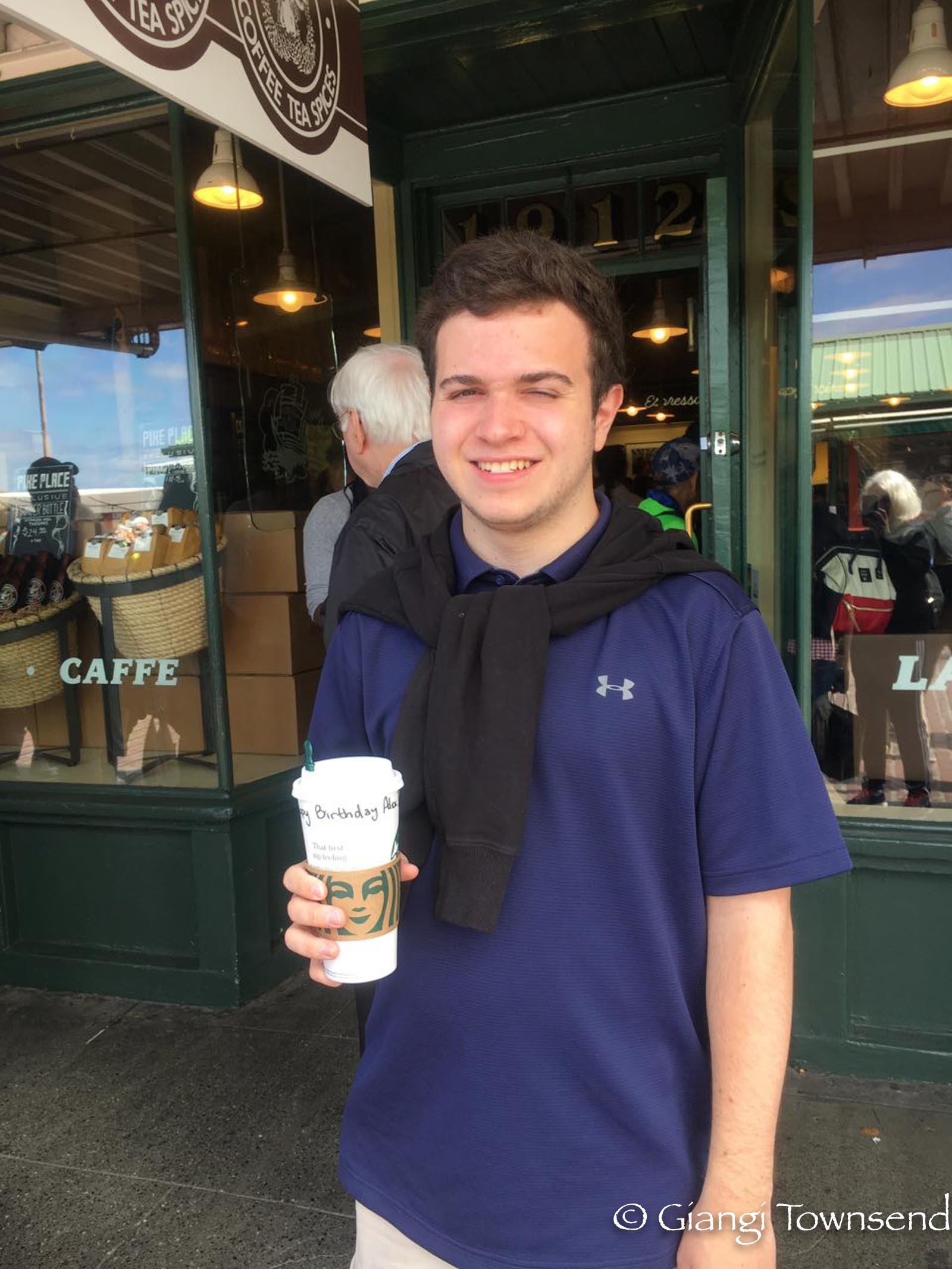 Next, The Space Needle. Standing tall with great views of Seattle, as well as newly remodeled, it is a most. The new glass floor as well as the glass railings, you get a truly amazing experience.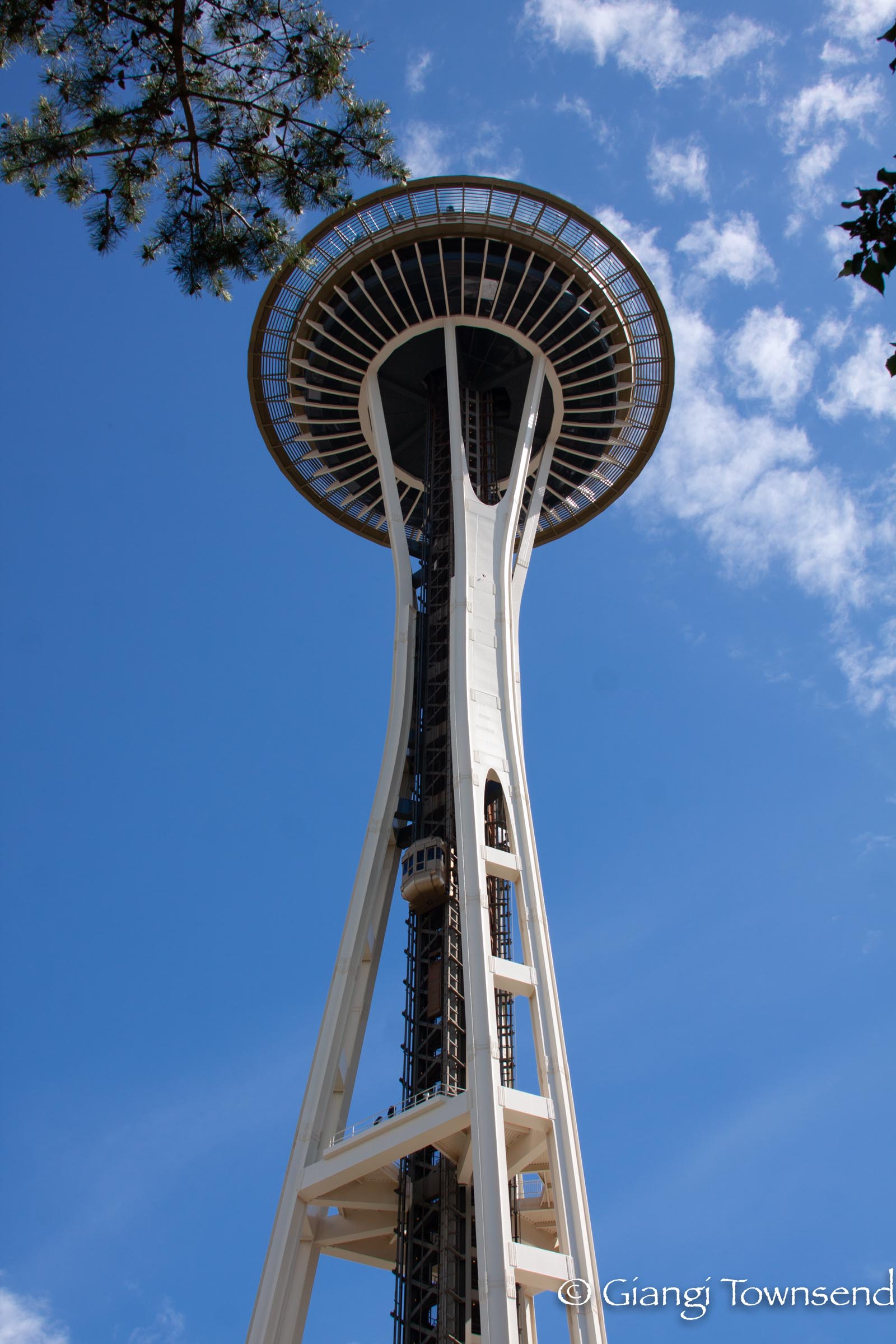 A boat tour give you a great view of the city from afar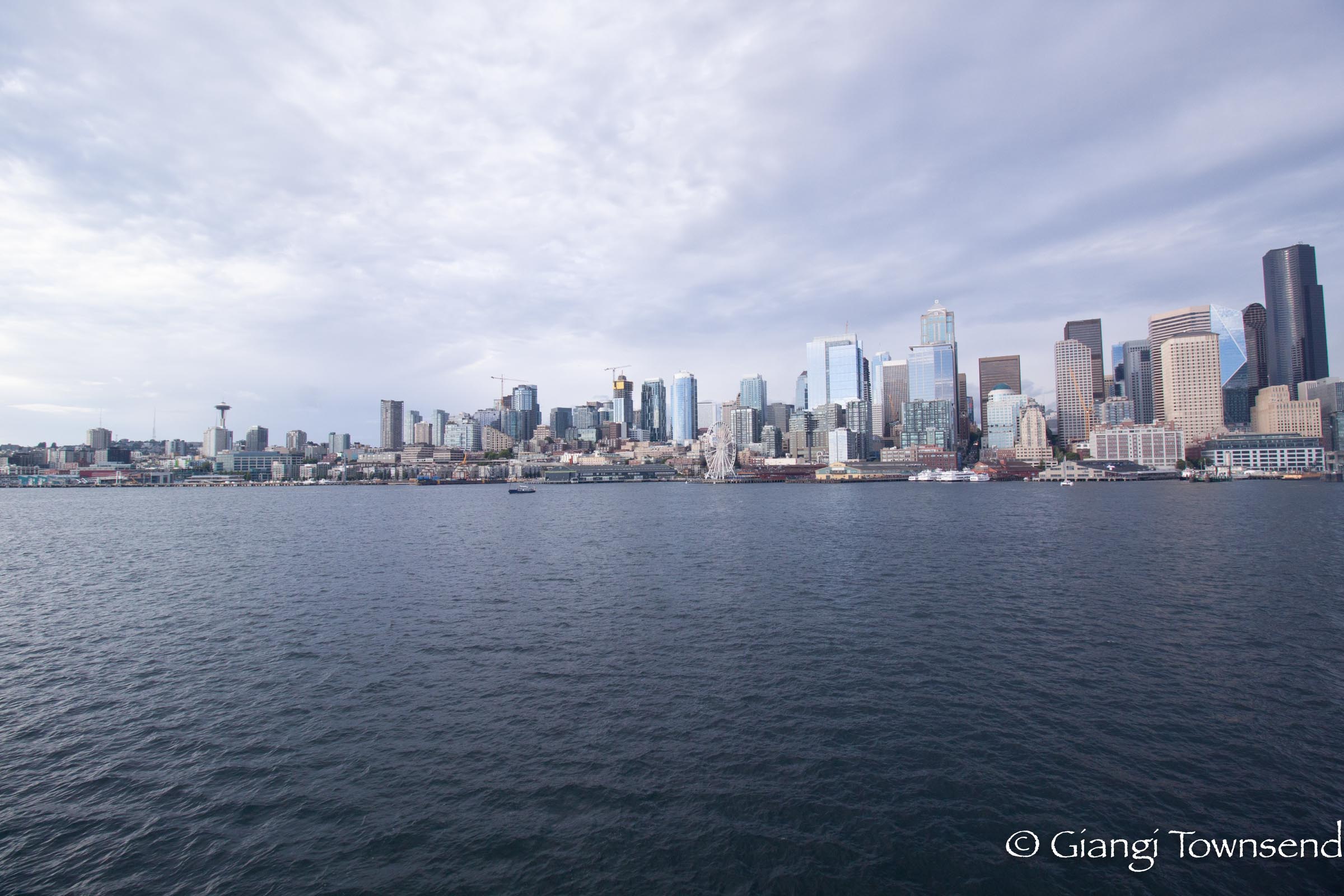 or from near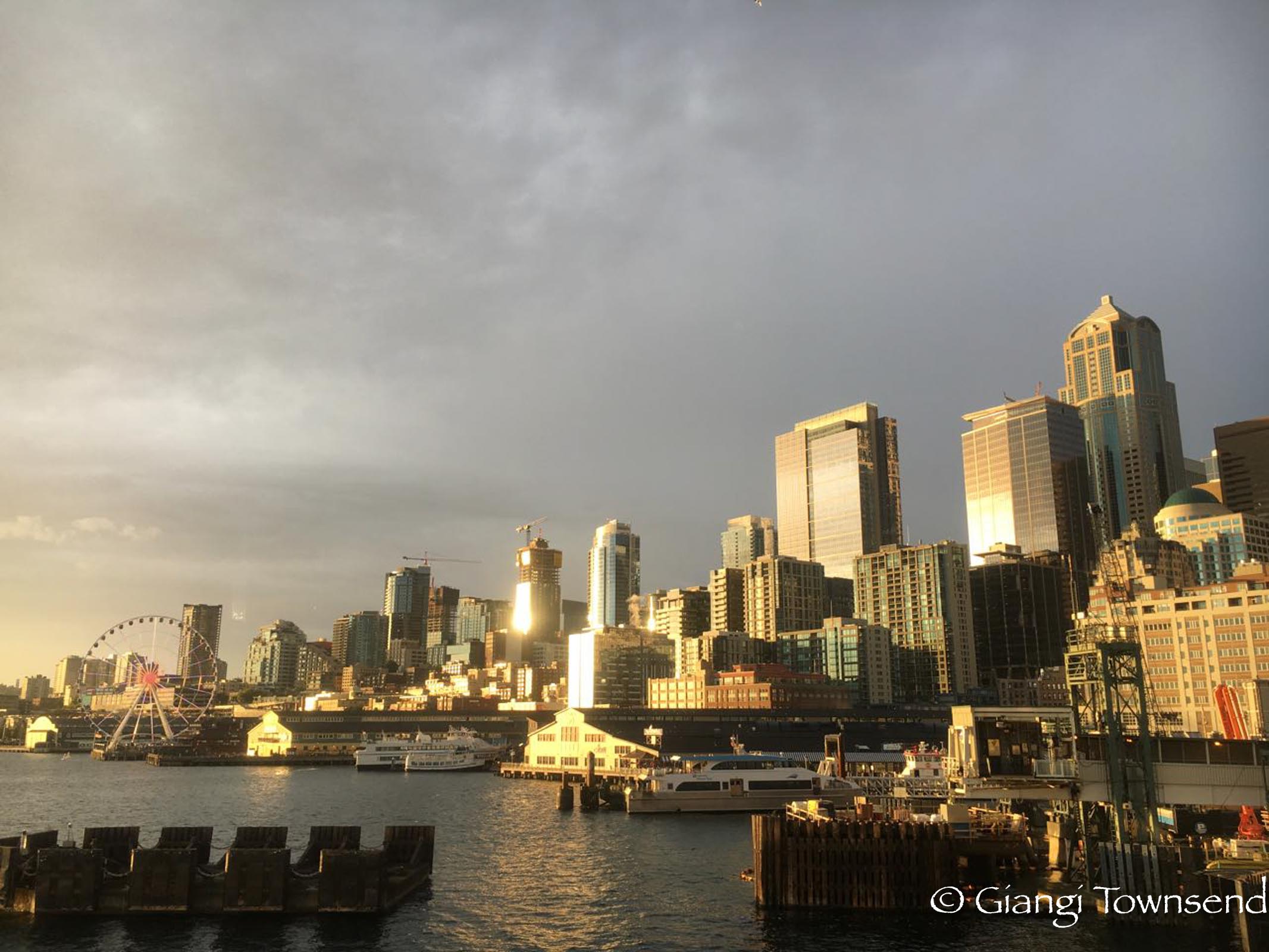 There is so much to see, and so many pictures to share. Therefore, I am going to leave you with this stunning sunset.  I absolutely love the sun setting color reflection on the water.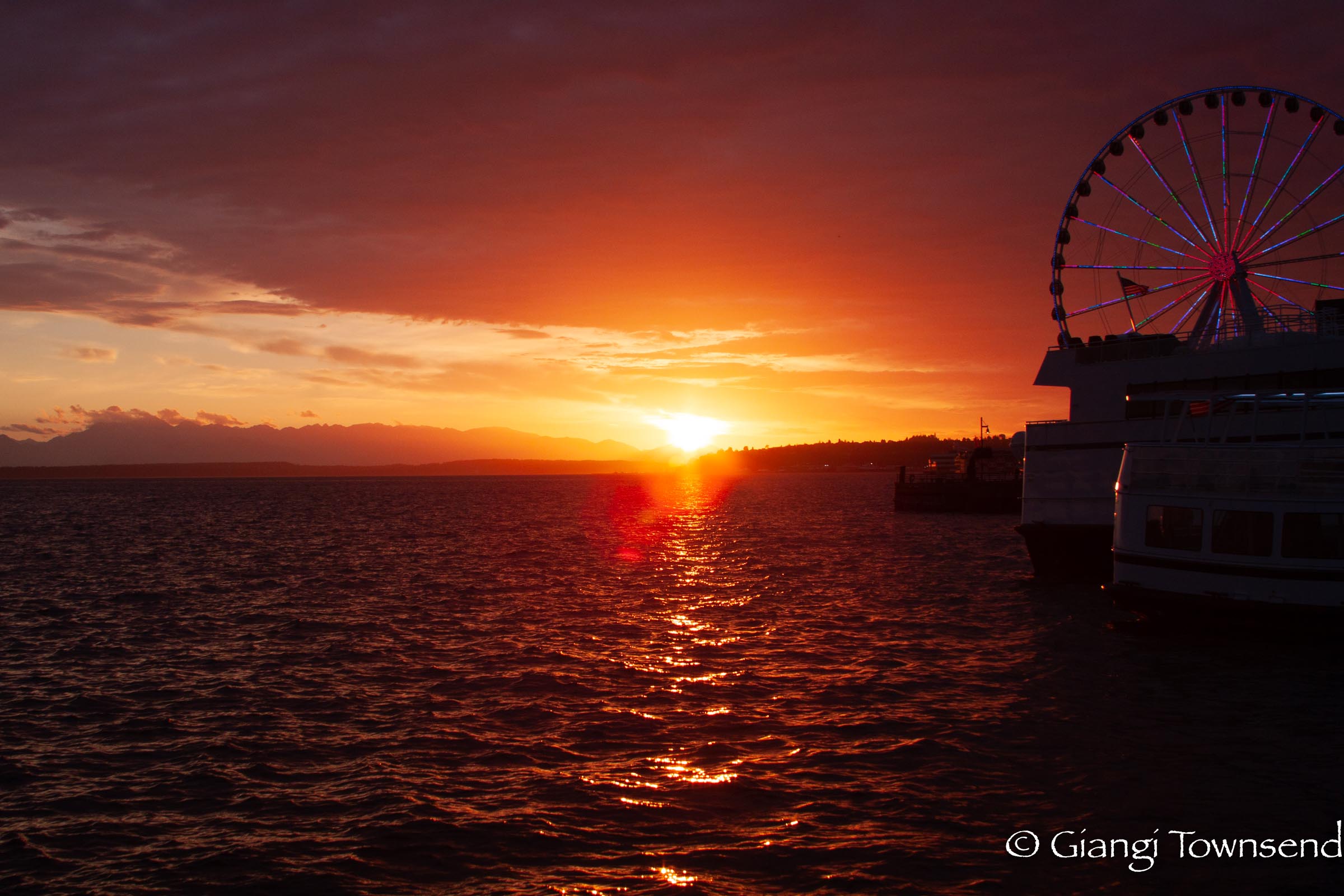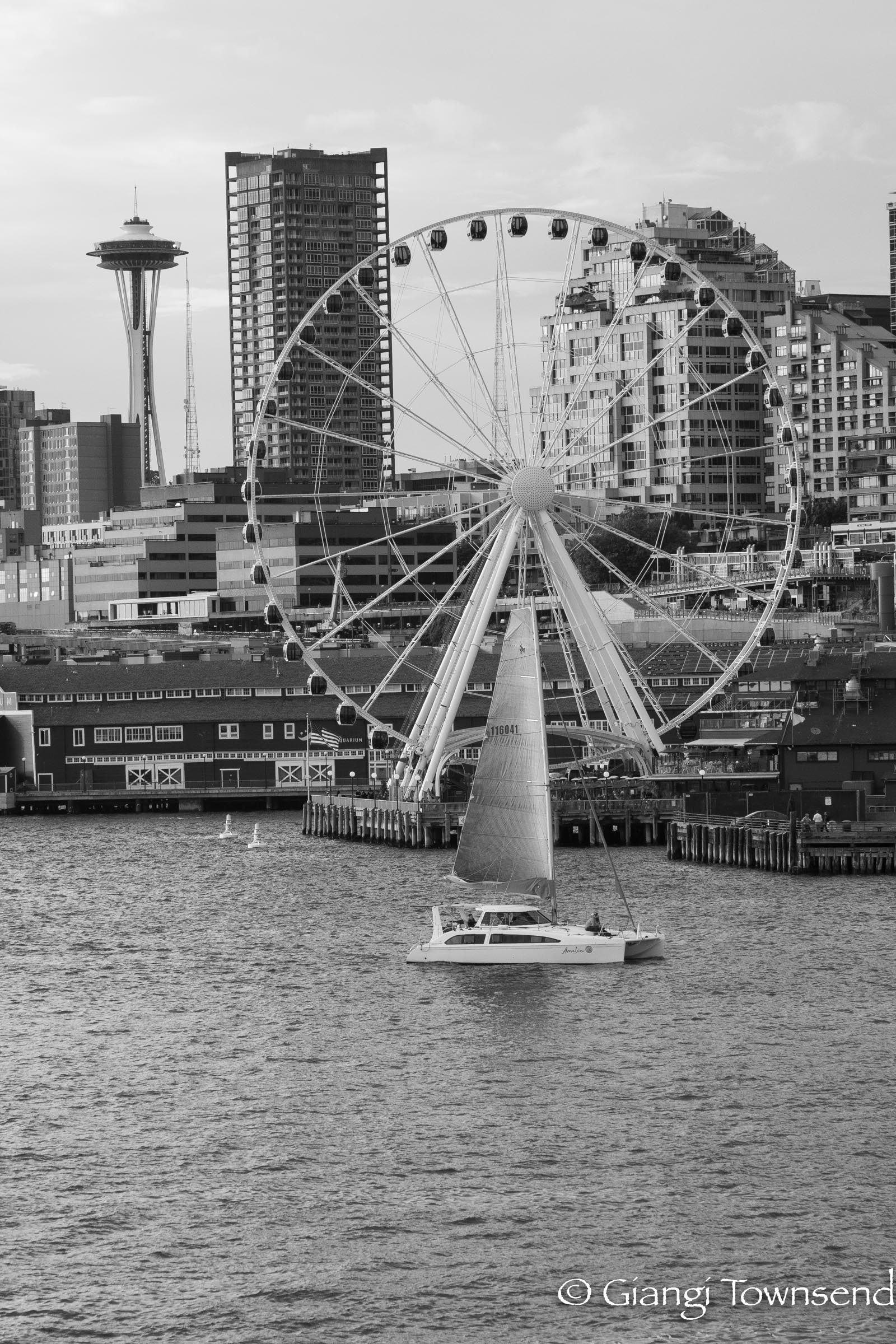 Enjoy this short tour of Seattle, one of my favorite cities.
xoxo
Giangi
Feeling Inspired?
If you liked my post, you're sure to love these useful products and related posts.
Shop and save from the comfort of your home
Plus
Shop a collection of my favorite kitchen tools, books and more.
Shop Now